Giulio Cesare Procaccini, Bologna 1574 - 1625 Milan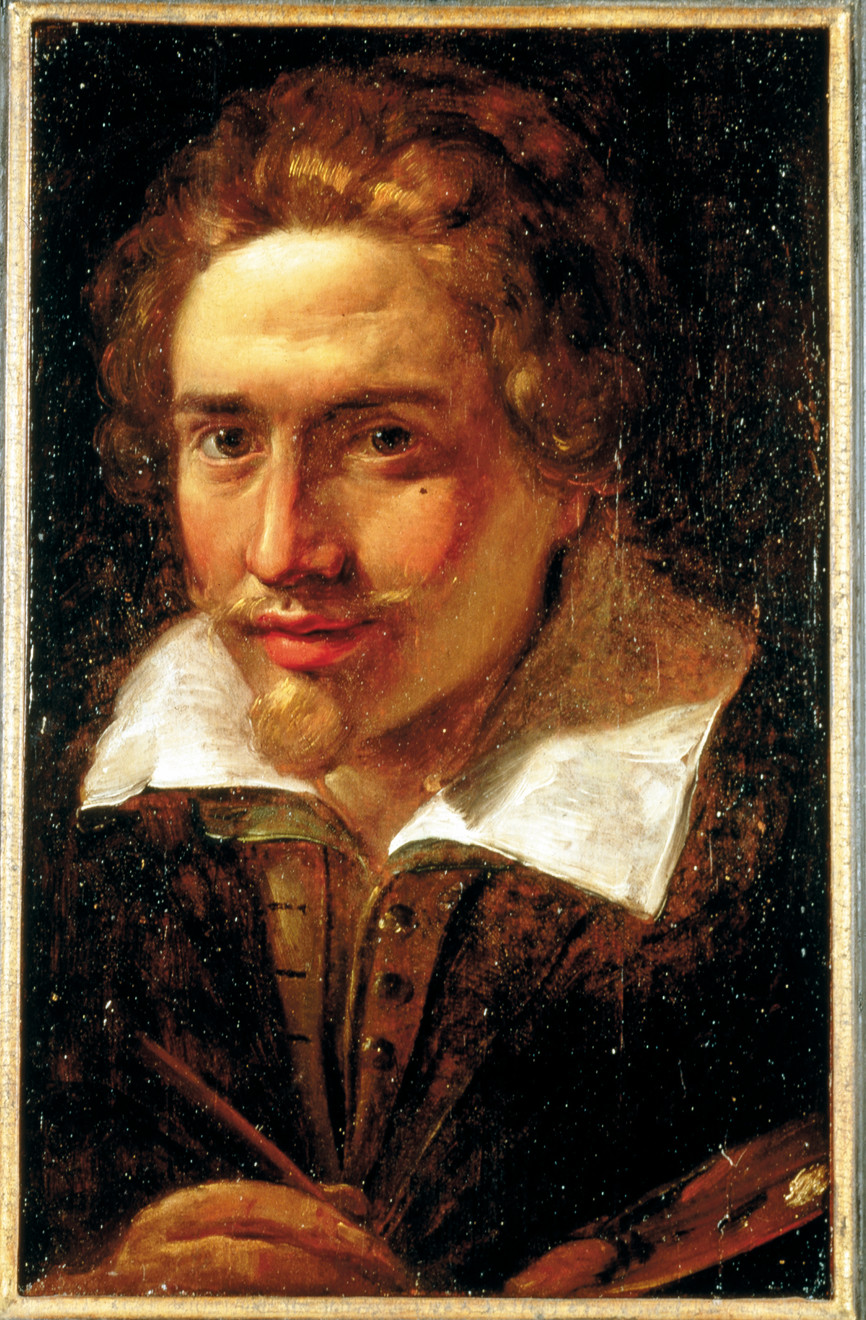 Self-Portrait
,
ca. 1600
Bologna 1574–1625 Milan
Oil on canvas
42.5 x 37 cm
16 3/4 x 14 5/8 in
Provenance
Sotheby's, London, 6 July 1988, lot 40;
Private collection
Born in Bologna, Giulio Cesare Procaccini moved with his family to Milan where he would play a defining role in the art of Milan and Lombardy more broadly. Procaccini's style is the most complex of all of the Lombard painters at the turn of the century. He was constantly experimenting, incorporating into his works such diverse influences as central Italian mannerism (he must have known the works of Parmigianino and Correggio), the Emilian naturalism of the Carracci and their school, and the strong Baroque sensibility of Peter Paul Rubens, whose work he knew from his sojourn in Genoa. Adding to this complexity is the fact that these influences do not occur in any particular chronological sequence in Procaccini's oeuvre. Instead, the artist adopted them at will in response to different commissions throughout his career.


This painting is a rare extant example of Procaccini's portraiture. No surviving male portraits by the artist are known today, although documents including the inventory of the artist's studio at his death in 1625 and the inventory of the collection of Giovanni Battista Visconti in Milan in 1701 attest to the fact that the artist did produce such works. As for female portraits, a single example is known, the late unfinished portrait of a gentlewoman with a youth that appeared on the art market in 2010. Procaccini's self-portraits, executed throughout the course of his career, are the main evidence for his skill as a portraitist. There is a self-portrait included in the Transfiguration in the Pinacoteca di Brera in Milan, a portrait of himself as a warrior in the Museo Lechi in Montichiari, and a group of later self-portraits in the Galleria degli Uffizi in Florence, the Museo Cerralbo in Madrid, and the Pinacoteca di Brera in Milan, this last example dating to 1624, the year before the artist's death. In the present work, the artist presents himself as young and handsome man. Holding a palette in one hand and a paintbrush in the other, he meets the viewer's eye, perhaps turning the tables and suggested that we, not he, are the true sitter, about to be captured by his incisive gaze.


The artwork described above is subject to changes in availability and price without prior notice.
%3Cdiv%20class%3D%22artist%22%3E%3Cstrong%3EGiulio%20Cesare%20Procaccini%3C%2Fstrong%3E%3C%2Fdiv%3E%20Bologna%201574%E2%80%931625%20Milan%20%0A%3Cdiv%20class%3D%22title%22%3E%3Cem%3ESelf-Portrait%3C%2Fem%3E%2C%20ca.%201600%3C%2Fdiv%3E%0A%3Cdiv%20class%3D%22medium%22%3EOil%20on%20canvas%3C%2Fdiv%3E%0A%3Cdiv%20class%3D%22dimensions%22%3E42.5%20x%2037%20cm%3Cbr%20%2F%3E%0A16%203%2F4%20x%2014%205%2F8%20in%3C%2Fdiv%3E