German Photography
St Moritz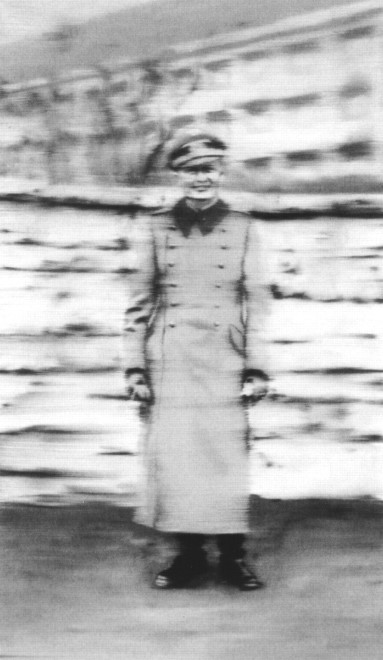 Gerhard Richter
Onkel Rudi
,
2000
B. Dresden 1932
Signed, dated and numbered on the reverse Edition of 80 examples with Arabic numerals & of 25 examples with Roman numerals by the artist
Cibachrome photograph after an oil painting of the same subject from 1965. Mounted on dibond and framed under glass
Image 87 x 50 cm, with frame 95.8 x 58.3 x 3.5 cm
The artwork described above is subject to changes in availability and price without prior notice. Where applicable ARR will be added.
%3Cdiv%20class%3D%22artist%22%3E%3Cstrong%3EGerhard%20Richter%3C/strong%3E%3C/div%3E%20B.%20Dresden%201932%0A%3Cdiv%20class%3D%22title%22%3E%3Cem%3EOnkel%20Rudi%3C/em%3E%2C%202000%3C/div%3E%0A%3Cdiv%20class%3D%22signed_and_dated%22%3ESigned%2C%20dated%20and%20numbered%20on%20the%20reverse%3Cbr%20/%3EEdition%20of%2080%20examples%20with%20Arabic%20numerals%20%26%20of%2025%20examples%20with%20Roman%20numerals%20by%20the%20artist%3C/div%3E%0A%3Cdiv%20class%3D%22medium%22%3ECibachrome%20photograph%20after%20an%20oil%20painting%20of%20the%20same%20subject%20from%201965.%20%3Cbr%20/%3EMounted%20on%20dibond%20and%20framed%20under%20glass%3C/div%3E%0A%3Cdiv%20class%3D%22dimensions%22%3EImage%2087%20x%2050%20cm%2C%20with%20frame%2095.8%20x%2058.3%20x%203.5%20cm%3C/div%3E